GUTIERREZ + URIBE was founded in 1993, and after almost three decades we still believe in the same idea. The idea in which the buildings should be designed around their occupant  and their needs and not a design that follows trends or fashion. We believe hat the buildings should offer a connection with the site, buildings that should be inspired by vernacular architecture  and buildings that offer a straight forward construction 
We're always pushing the boundaries of architecture but always recognizing the importance of a great design and the connection with the land. We practice architecture by offering design services that provide value and expertise. We're here to support you in creating a transcendent project.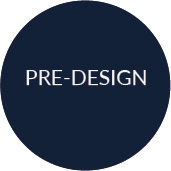 Pre-design is an information gathering phase that will be  the foundation for the design phases to follow.  The main goal during this phase is to learn everything possible about our clients' personality, lifestyle, and needs as well as determine how much space you need now and likely  to need in the future, and how that space should be used, organized, and arranged.
We help turn your great ideas into amazing finished projects with our full architectural design services. We guide you through the entire process, from start to finish,  letting you sit back, relax, and enjoy the experience of creating your project. No more sacrificing all your free time or worrying about the overwhelming project ahead. Just leave it all to us.
The heart and soul of our practice is creating great architecture which engages the site. We specialize in modern residential architecture and equestrian projects. We believe where you live should be the house of your dreams, reflecting your personal style and vision. Here is how we start: We listen to your ideas, ask questions, and get to know you and your site. Together we develop a program and concept. We ask more questions, visualize, and sketch. Together we refine the details. We draw some more. If there is an architectural review board, we will handle the submittals and presentations for the design approvals.
Our equestrian projects are based on the soul of the horse, the main target of having a sport horse is for it to be available to do its job, at whatever level. And only the best performance can be reached when the horses can rest peacefully. We design buildings intending to eliminate any possibility of interruption to gain that performance every day. In these buildings you feel and see horses rested with good energy, and ready to do their job.
Merging the latest technology with great design, we create homes for clients that reflect their personal style, grace, and vision. After the preliminary design is discuss with you and approved by you, enjoy  seeing your home come to life through our virtual reality technology. Bringing your project to life is reducing risk of mistakes and misunderstandings.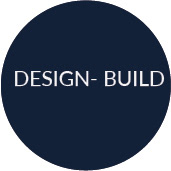 Explaining it in simple words  a Design-Build Architect, designs your home and then builds it. We are architects and builders. We have both license. 
We oversee the entire process from concept to reality. We make sure that our clients project are realized not just on the paper. At the end you'll received the keys of your project. As an Architect Design-Build firm we are able to combine every aspect of the design and construction of a custom luxury home or equestrian project under one direction.  We are a detail oriented with a strong feeling of appropriation on every project.
We process refine and update the building costs making budgets more realistic and reliable.
Design-Build creates a single point of contact and accountability. Constant and personal communication makes the process runs smooth from begging to end.
Construction knowledge improves design. Don't be limited–push the envelope to innovate and be inspired because you know what can be built.
Having an architect working with the construction team ensures quality and craftsmanship and that the home is built as designed.
One team means a streamlined processes that saves time, money, and stress.
Besides Residential and Equestrian Architecture we have been investing our time in projects like this ones. We are restless equestrians, we ride horses every day, we enjoy hearing them, smelling them, that is why our barn is part of close environment. Aviation have been part of Luises life, he dedicated part of his design abilities to evolve "the first" first class, as we know it today the complete reclined chairs. We graduated as urban architects, the city as an entity deserve a lot of study and input. We have participated in couple of urban proposals. And after architecture and horses, art art-crafts are our authentic love. We love ceramics, drawings, watercolor, photography, calligraphy, all of them occupied a special part in our hearts.